About us
"Don´t shoot what it looks like.
Shoot what it feels like."
About us
For over 30 years we have been a reliable partner in the field of industrial photography not only for large corporations, but also for advertising agencies and smaller companies and businesses.
No job too hard and no distance too far. Even if the journey to the place itself takes longer than the actual time on the job.
We create and carry out professional industrial and advertising shootings and deliver internationally. Wether in our studio or on site: The combination of recording and postproduction result in peak performance for your company and your goals.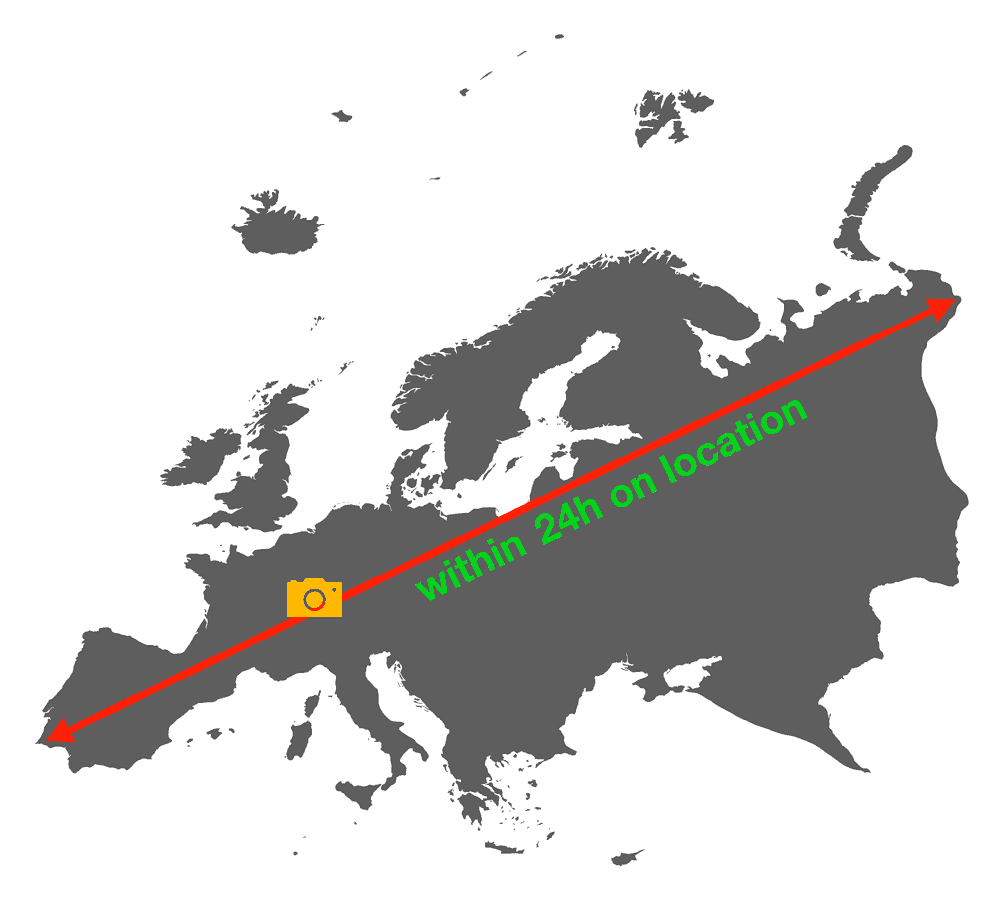 Any place­­ within 24h
Our location directly at Frankfurt Airport allows us to be at any place in Europe or overseas within 24 hours.
"Your first 10,000 photographs are your worst."
Ansel Adams
US Photographer
"Don't shoot what it looks like. Shoot what it feels like."
David Alan Harvey
Magnum Photographer
"If you want something to look interesting, don't light all of it."
John Loengard
Picture Editor